2E Tactical Belt 5 Pouch, 2E, CP Camo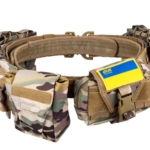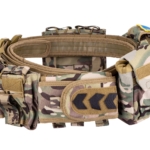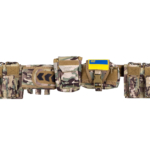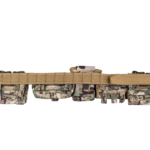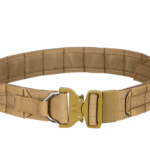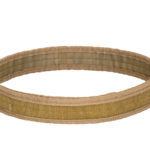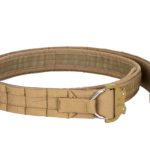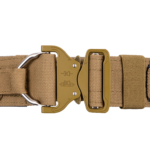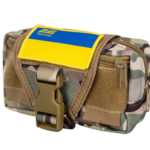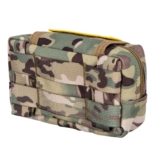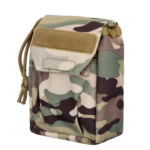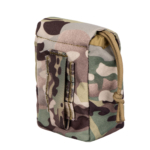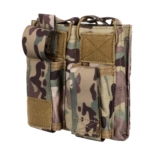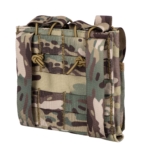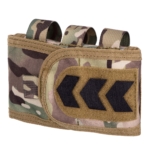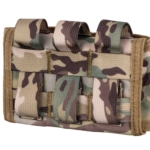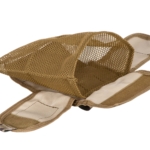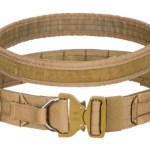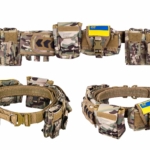 SKU:
2E-MILTACBELT-Y5PCH-CC
Properly selected equipment helps to feel comfortable in any situation. A tactical belt can certainly be considered a basic element of ammunition for military personnel and security forces specialists. It relieves the back, frees the hands, and allows you to evenly distribute the load on the legs and hips. In the summer, it can easily replace a vest, because you can attach the most necessary things to it, which should be close at hand.
Belt inner part length 121 cm
Belt outer part length 112 cm
Fastex fastener
Five subbags: for magazines (2 pcs.), for cartridges, for unloading ammunition, horizontal with two pockets
Material: polyester/nylon
Color camouflage (CP Camo)
Characteristics
Where to buy
| | |
| --- | --- |
| Type | Tactical belt |
| Purpose | For fixing trousers, for placing pouches |
| Strap length, cm | 121 |
| Number of pouches, pcs. | 5 |
| Pouch dimensions, cm | 9.5x5x3 cm (for two magazines), 13x10x7 cm (for shells), 11x14.5x2 cm (for BK reset), 13x16x6 cm (horizontal) |
| Length of the hinged part of the belt, cm | 112 |
| Material | Nylon, polyester |
| Color | Camouflage |
| Weight, kg | 1 |
| Warranty | 12 months |
Durable and Strong
The 2E tactical belt specificity is that it is very strong, reliable and retains its shape even under significant loads. The 40 mm wide product is made of polyester and nylon – wear-resistant materials that can withstand a load of up to 1,000 kg. Moreover, the belt is featured by water-repellent properties.
The Mission Is Possible
The 2E tactical belt purpose is not only to hold the pants. On it, among other things, fix 5 additional subbags, which are included in the kit, so it can be used as an unloading belt and even as an evacuation rope.
Design Features
The belt consists of two parts – inner and outer. The inner part is directly tucked into the pants, and the other part is hung with MOLLE straps. The MOLLE system is a series of grooves and protrusions that need to be fastened to attach accessories. This part is attached to the first sticky fastener (along the entire length of the belt) and closes with a buckle with buttons. Thanks to the length adjusting ability the second part of the belt can adjusted to any body type. The belt design provides a reliable Fastex fastener, thanks to which the product is comfortable, simple and will not accidentally unfasten in any case.
Subbags
The most important things in modern equipment are functionality and practicality. A significant advantage is the ability to individually select everything necessary, adjusting the equipment to perform certain tasks. Five subbags are provided with the product.
There are as many as two subbags with an additional pocket for two magazines in the kit, therefore, a total for four magazines. The subbag size is 15 × 15 cm, the additional magazine pocket size is 5 cm × 9.5 × 3 cm. It is attached to the belt with two MOLLE straps.
Also, one subbag (10 × 13 × 7 cm) is provided for the belt, which is intended for casings. In its upper part, there is a fabric «collar» with a drawstring. For reliable protection, it is additionally closed with a sticky fastener flap. On the front subbag surface there is a pocket with a zipper (8 × 9 cm). Attaches to the belt with one MOLLE strap.
A separate subbag for unloading ammunition (magazines, etc.) is attached by three MOLLE straps. The folded size is 14.5 x 11 x 2 cm (subbag shell) and unfolded is 20 x 20 cm (inner mesh).
The versatile two-pocket horizontal subbag (1 pc) has a main compartment and a pocket placed on the front surface. Additional contents protection is provided by a flap that closes with a sticky fastener and an additional strap with a Fastex carabiner. The total size is 16 × 13 × 6 cm. It is attached to the belt with two MOLLE straps.
Long-Term Use
2E tactical belt camouflage is always ready for use. The total weight is 1 kg. The product has a perfect appearance for a long time – no creases, scratches or other defects.