Portable Power Station 2Е SNAGHA PPS1210 1200W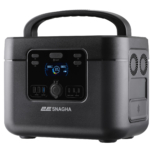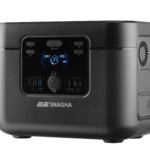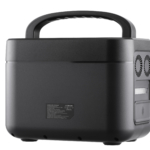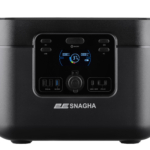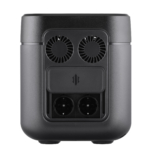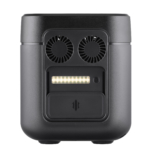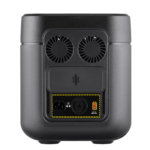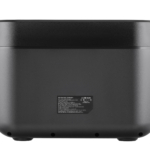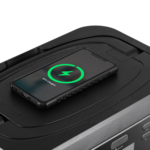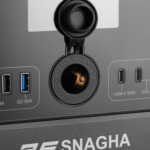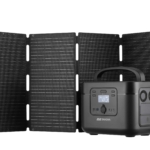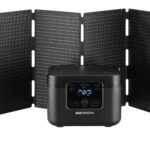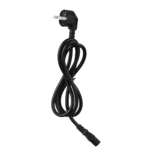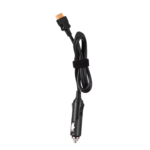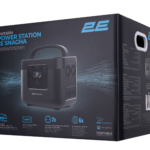 As a backup or alternative power source, 2E SNAGHA portable charging station with 1,200 W rated inverter power and 1,050 Wh LiFePO4 capacity battery is a good solution, as it is equipped with innovative functions and technologies. The use of a lithium iron phosphate battery is a guarantee of device long service life, even in case of intensive use.
LiFePO4 battery capacity 1,050 Wh
Battery life > 2,000 cycles
AC output power 1,200 W (max power 1,800 W)
Two 220 V Schuko sockets
MPPT controller (up to 300 W)
Built-in 1,200 W inverter
15 W wireless charging function
Built-in flashlight
Wide folding handle
Six protection systems
Characteristics
Where to buy
Type
Power station
Rated power, W
1200
Real capacity, W/h
1050
Battery type
Lithium Iron Phosphate (LiFePo4)
Battery life
>2000 циклов
Peak power, W/s
1800
Rated voltage, V
220
Frequency, Hz
50
Input
AC: up to 1000 W
DC: 30V-15A (12V-30V support)
Output
USB-C: - PD-65Wx1 5V 2.4Ax2
DC Output (12V): - 12.5 V, 8 A - 100 W
USB-A (x2): 5V 2.4A; QCx1: 18W
USB-C (x2): 5V 2.4A; PD65Wx1: 5V/9V/12V/15V/20V 3.25A
AC power: 220V 1200W (Peak power 1800W)
DC: 12.5V 8.3A
Wireless charging, W
15
Solar charger
Support solar panels up to 300 W with XT60 DC port
Operating temperature
-10 °С – +40 °С
Package contents
Powerr station, power cable, car charging adapter (XT60 DC socket), manual
Dimensions, mm
366х235х267
Weight, kg
12
Manufactured
China
Warranty
12 months
Fast Charging
One of the main features of the power station is fast and intelligent charging from a 220 V mains or any other alternating current source, including a generator, up to 1,000 W. This makes it possible to charge the station from 0% to 80% in just 60 min, and to 100% in 1.5 h! At the same time, 2E SNAGHA does not consume peak power at the start-up time, but does it discretely, «measuring» the mains' capabilities, and does not create start-up peak loads.
Solar Power
2E SNAGHA is equipped with a built-in MPPT controller with a power of up to 300 W with a voltage range of 12 V to 30 V and a current of up to 15 A, that allows you to charge the power station using portable solar panels of almost any power (up to 300 W). For example, thanks to the 300 W panel, on a sunny day, you can recharge 2E portable station in just 4 hours! And that's not all: due to the presence of XT60 DC connector, 2E SNAGHA is compatible with almost all modern solar panels types. It is also possible to charge the device from a car cigarette lighter or other direct current source.
Innovative ESP Function
Using the battery resource (cycles) only when necessary! By installing a charging station between the electricity source and the consumer, at the moment of voltage in the mains, 2E SNAGHA will pass electricity through the «through» method and will not use either the battery or the built-in inverter, thus saving their resource. In the event of a lack of electricity in the mains, the portable power station switches power to the built-in battery, but with a delay that will be «imperceptible», for example, for refrigerators or laptops, but will affect «sensitive» devices such as PCs or gas boilers.
Six Protection Systems
To make the portable power station to serve as long as possible and be safe for the user, there are provided as much as six protection systems, namely: overcharging, overcurrent and deep discharge, overheating, short circuit and overvoltage.
Ease of Use and Wireless Charging Function
Thanks to the wireless charging function (15 W), you can quickly restore the charge of mobile devices without additional cables, while it is implemented separately from other direct current (USB) connectors, that allows you to use the charging station top cover as a table for devices that are being charged. In addition, there are other design features that ensure the ease of use of 2E SNAGHA, in particular: the built-in flashlight will be useful as an additional efficient lighting source, and the presence of a wide folding handle ensures comfort during transportation.