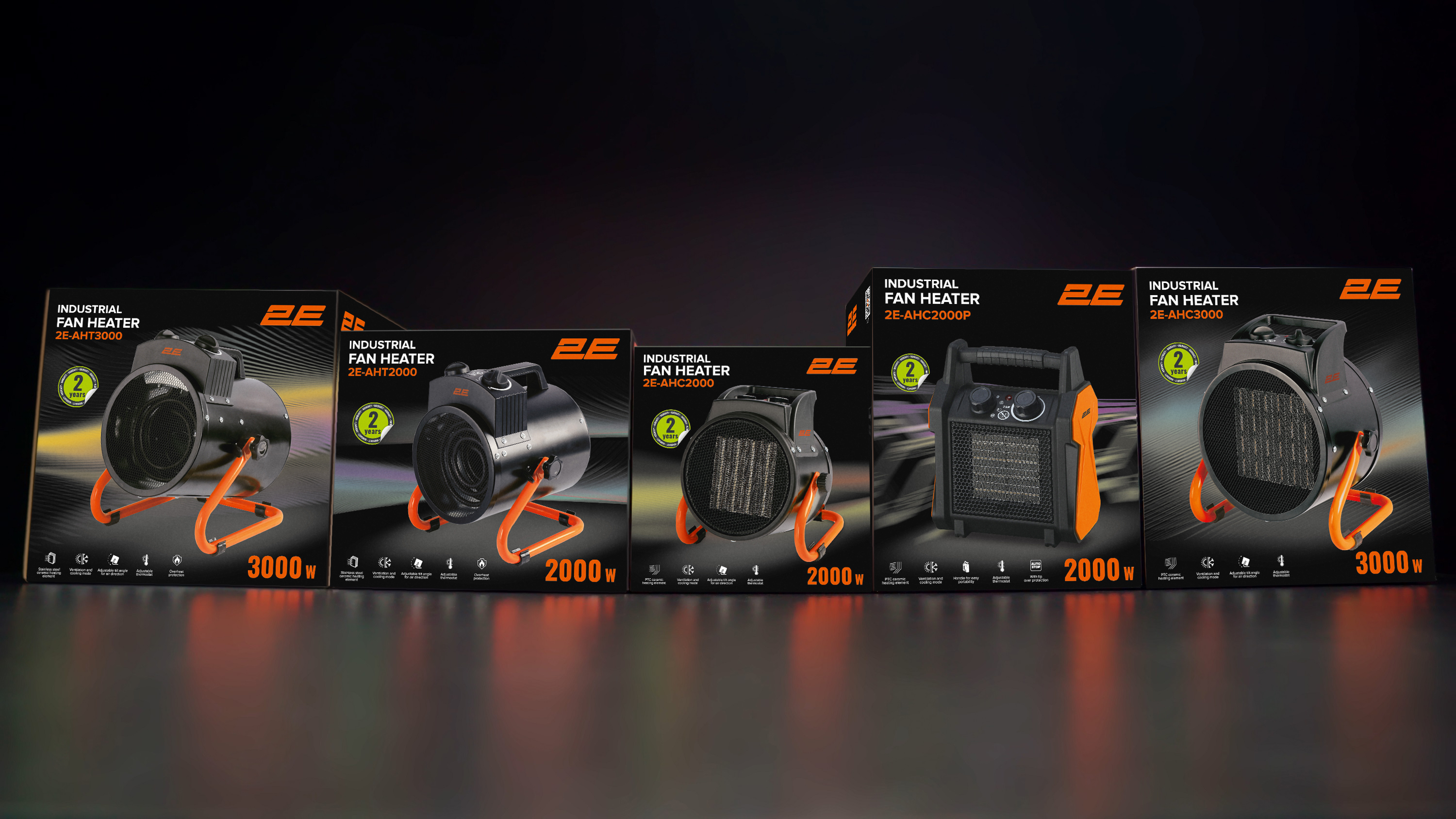 Working in garages or workshops is quite uncomfortable in cold weather. You can heat such premises using industrial fan heaters. These devices have high heat output and low energy consumption.
Industrial fan heaters quickly cope with the heating task and create an optimal microclimate. You can use these devices not only in the winter, but all year round to dry various surfaces.
2E Industrial Fan Heater is a mobile heat source designed for heating premises such as workshops, garages, shops, shopping areas and office premises. In the building process, it is used for drying plaster, wallpapers and during other construction technological operations and/or after flooding.
Unlike industrial fan heaters' diesel or gas, electric ones can also be used in residential premises and houses. They are safe, do not harm health and do not burn the air.
The body of the 2E Industrial fan heater electric gun is all-metal, with a powder coating to prevent corrosion, overheating and mechanical damage during transportation. The device can be moved without net disconnecting due to the insulated plastic handle.
2E Industrial Fan Heater electric have a small size and high capacity. The heating power is adjustable, you can choose the optimal option.
During operation, the device has a minimum of noise, there are no unpleasant smells, the risk of fire is reduced to zero.
Fan heater's design provides overheating protection, it is a thermostat that automatically stops the device operation in case of strong heating. As soon as the temperature of the heating element starts to decrease, the thermostat turns on the fan. The use of such a system provides low energy consumption, guarantees the safety of use and prevents the overheating device.