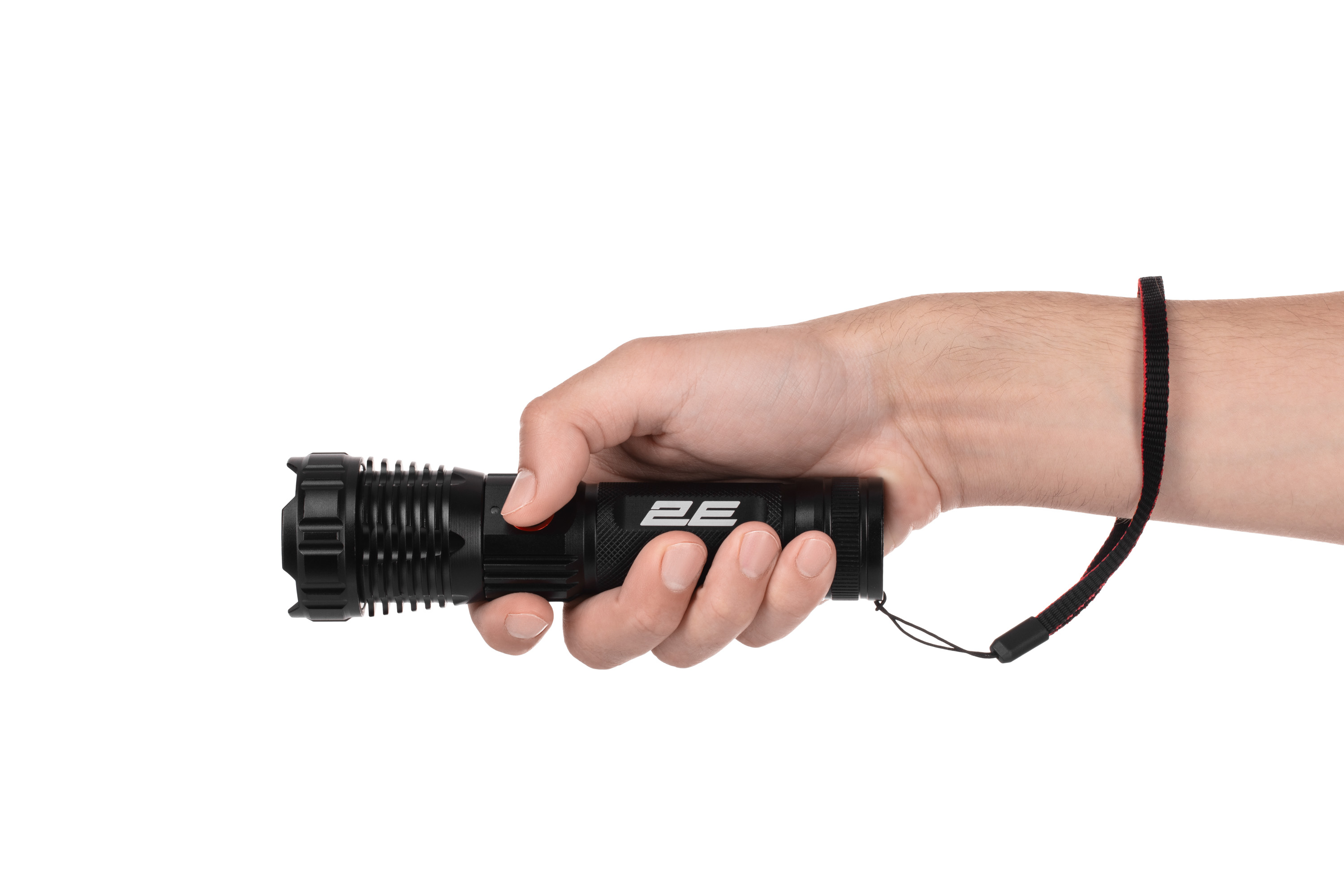 When talking about a flashlight, most people think of a tube with a weak light bulb on batteries, which, as a rule, do not last long.
In fact, these lighting devices have changed a lot, and there are now many different models that are far superior to their predecessors. Moreover, the scope of their application has significantly expanded. Light, universal and mobile flashlights are used everywhere: in everyday life, on trips and hikes, on construction sites, for trekking and camping, in field conditions and in the event of power supply lack, which occurs due to hostilities conducted by an aggressor.
Practicality and Functionality
The main elements that make up a flashlight are a body, a bulb, a diffuser and a power source. Models can differ in size, purpose and certain functional features. For example, the power can vary, the flashlight can perform the strobe functions, serve to send an SOS distress signal, which is quite relevant, have side, red, and light in «flame» form, while maintaining the ability to see objects in the twilight, etc.
2E flashlights are made of high-quality materials, they meet modern standards, guaranteeing reliability and long-term use, that makes them a good choice.
Hand Flashlights
Hand-held flashlights are the most used and popular because they are compact, mobile and provide a light source for individual use. The body, made of aluminum or impact-resistant plastic, guarantees strength and lightness. It is not afraid of rust, so it will be used for a long time. A hand-held flashlight will come in handy in everyday life, for illumination in the entrance and at home, as well as during emergencies on the road or on a hike. Maybe hand lights are not the most powerful, but they perform their function perfectly.
Product codes: 2E-FLBL3AAA, 2E-FLBL2650, 2E-FLYB2630, 2E-FLBL1822P70, 2E-FLBL1822P50, 2E-FLYB1812BI
Head Flashlights
In certain situations, a head flashlight is more convenient than a manual one, because it is put on the head with an elastic band or a strap, freeing both hands, so, like telephone headsets, it is sometimes called HandsFree. In addition, it is characterized by low weight and compact size. The light beam of the head flashlight is oriented in the direction the person is looking. Such a flashlight can have several lighting modes, adding convenience under different use conditions. The versatility of head flashlights has already been appreciated by people of various professions (electricians, plumbers, etc.), as well as tourists, rescuers, cyclists and fishermen.
Product codes: 2E-HLBL1818T6, 2E-HLBL1818
Camping Flashlights
During recreation in nature and in a tent, you will need flashlights called «camping». Thanks to a wide and diffused beam, they can, among other things, illuminate a considerable area on a construction site, in a homestead or even an apartment. Camping flashlights provide a soft circular light and usually last a long time on a single battery pack. Certain models have advanced functionality, providing different lighting modes.
Product codes: 2E-PLBL3AA, 2E-PLBL1844, 2E-PLBL3AAF
Spotlight
When it is necessary to have not scattered light, but directed, which allows you to effectively illuminate the space in one direction, a spotlight will be useful. Small size and weight, as well as versatility, make the spotlight suitable for home use, work in the garage or basement, as well as outdoor lighting – for trips and camping, fishing, etc., because it has a high protection degree.
Product code: 2E-WLBL1844
The Light of Ukraine Will Never Go Out
The war in Ukraine does not stop, the enemy continues to terrorize our cities and villages. The threat of power outages, unfortunately, remains, and therefore it will be appropriate to pick up a flashlight for such a case, and even more than one, taking into account specific goals and specifications. Especially since this lighting device will come in handy in peacetime. In the joint struggle against the aggressor, Ukrainians are more united than ever. The light in the homes and souls of free Ukrainians will never go out! Together to the Victory!