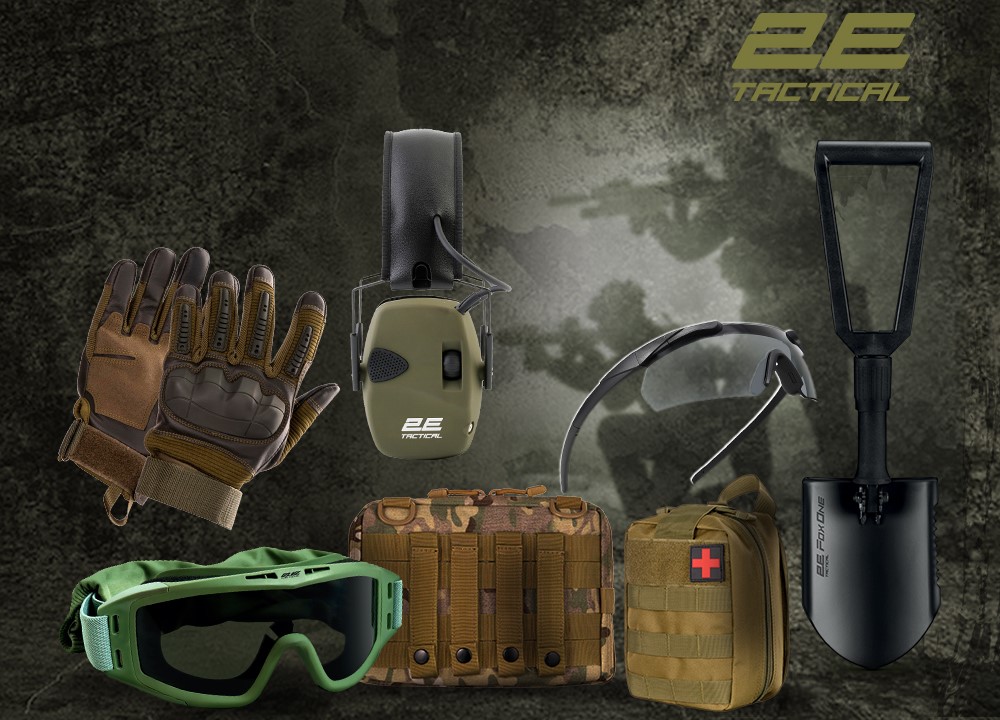 2E expands its scope and announces a new 2E TACTICAL direction and a new first-level category TACTICAL GEAR AND EQUIPMENT.
Right now, the brand is filling the assortment with products of urgent need in almost every category and plans to expand the product line in the near future. The availability of tactical gloves, apothecary and tactical multi-purpose stuff bags has already been announced recently.
All selected products have passed rigorous tests in the most difficult conditions, some were even on the "frontline". The brand develops direction by closely cooperating and constantly consulting with the military of various units and branches in order to obtain higher quality or better conditions than already known brands such as: M-TAC, MIL-TEC and 5.11.
Consider, for example, just a few products of 2E.
The 2E-MILGLTOUCH-M-OG tactical gloves are durable, made of quality materials, taking into account current realities and adapted to specific requests, for example: the ability to control touch screens without removing the gloves, an additional protection layer, many contact points.
The versatility of the multi-purpose stuff bags: can be used both as a regular field bag and as a map or tablet holder (2E-MILSTABAG-MC).
Apothecary stuff bag with quick release and optional multi-purpose belt.
In the near future, tactical sapper shovels (2E-TFS-BK) manufactured to MIL-STD standards, are expected.
Protective masks and glasses have successfully passed real ballistic tests.
Means for heating (chemical heaters) – one of the urgent needs now! For hands, body and shoe insoles.
Protective active headphones with adjustable sensitivity level.
And many more extremely necessary products will be presented a little later!