Wireless headphones – 2E RainDrops Light True Wireless: next-generation of sound freedom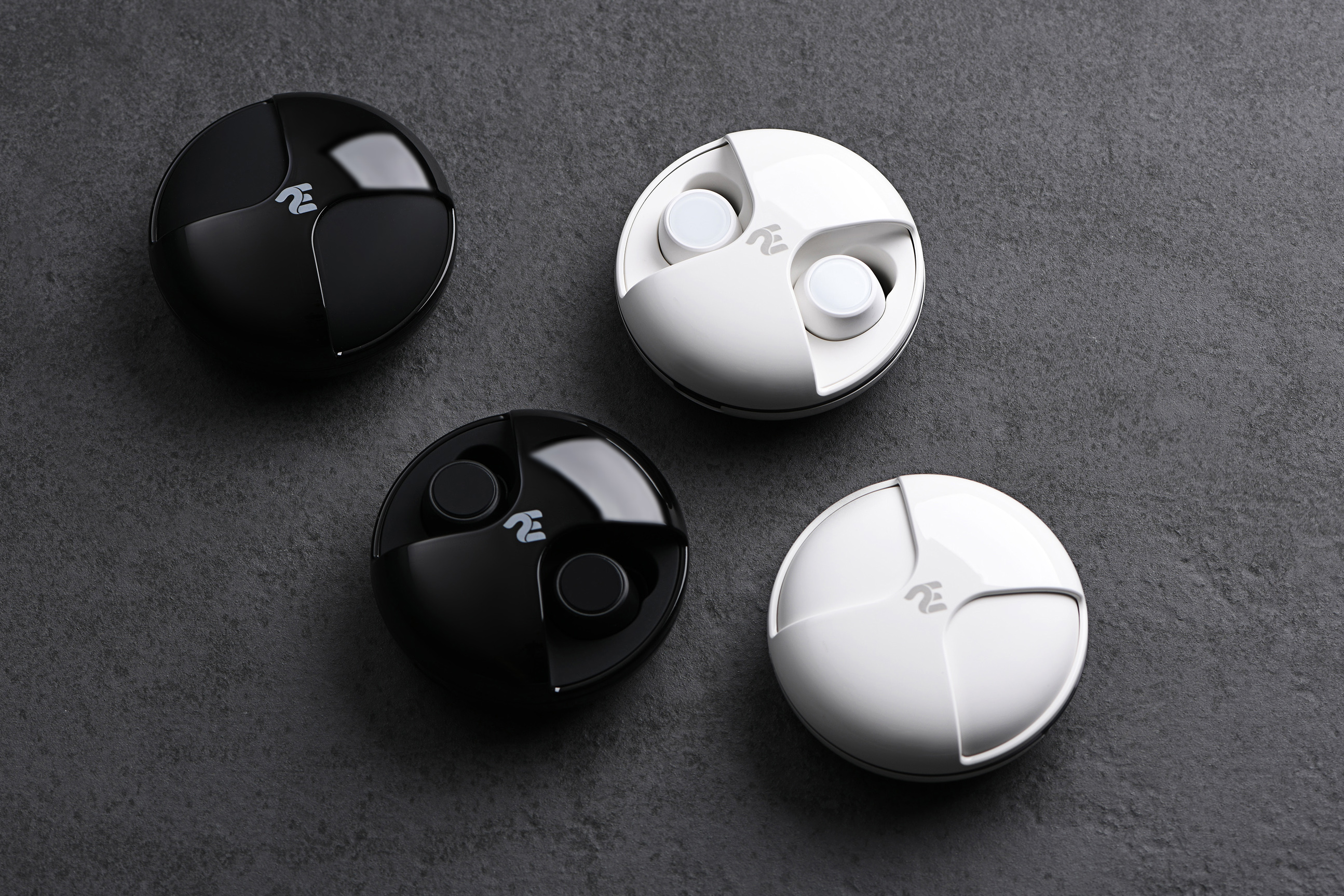 High-quality and reliable wireless headphones have shot the hearts of many users and have become an indispensable accessory for every smartphone. Therefore, the problem of choosing a high-quality wireless headset is now more crucial than ever. We want to draw your attention to brand-new waterproof headphones with a microphone by 2E company – RainDrops Light True Wireless, which will amaze not only addicted music lovers but also enthusiasts of something stylish and modern.
The attractive design in white and black colours and the great sound of the new RainDrops Light True Wireless will not leave anyone indifferent. And the convenient, drop-shaped form factor of the headphones will allow you to securely fix it in your ear and do any activities all day long. Soft silicone ear cushions are available in three sizes and enhance sound transmission by creating vacuum and noise suppression systems. On the headphone case there is a universal button and a microphone that perform many functions, for example: turning on/off the music, adjusting the volume, answering/rejecting incoming calls, call a voice assistant (Siri), etc.
The original rounded shape of the case for storing and charging the 2E headphones also deserves your attention. During the charging LED indicators on the side of the case will flash in a circle, and when charging is complete, the indicators will remain lit continuously. This feature is not only very useful but also gives the design a certain touch of futurism for all lovers of stylish solutions. In addition, after removing the headphones from the case, they automatically connect to the previously saved device.
The operating time of 2E RainDrops Light True Wireless is also quite impressive, because they provide up to 5 hours of high-quality sound and up to 20 hours with a case. Moreover, these headphones will be an ideal solution for sports activities, as they are provided with the IPX5 protection standard, which means protection against moisture and water. With the new 2E headphones, nothing will limit your freedom of movement and transmission of quality sound!
Technical characteristics:
Resistance: 16 Ohms
Frequency range: 20 Hz – 20000 Hz
Maximum power: 10 mW
Operating time: up to 5 hours (fully charged), up to 20 hours (with case)
Bluetooth 5.0
Protection against moisture and water: IPX5
Colour: black, white