2E PSU BASIC POWER (500W)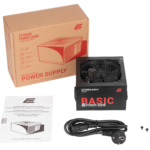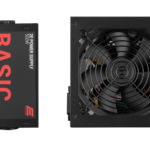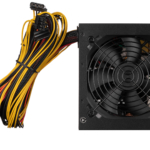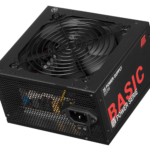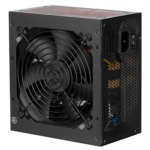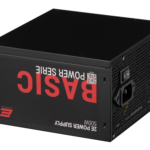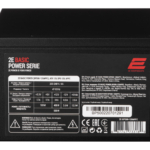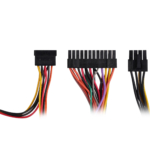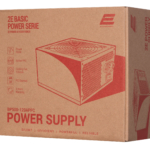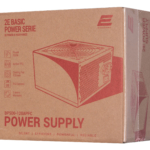 2E BASIC POWER (500 W) power supply unit with a power cable for modern budget-level personal computer systems, office PCs for solving simple tasks.
ATX format, black steel case;
standard dimensions – 140x150x86 mm guarantee compatibility with most of the common classic form factors of cases for PCs;
stable power supply on the +12 VAC;
input voltage range – 200-240 V alternating current;
safe operation thanks to direct double conversion technology;
equipped with heat-resistant high-quality capacitors;
optimal cooling of the component base of the power supply unit: active – with the help of a quiet 120 mm fan and passive – with the help of a built-in radiator;
special PC protection system against insufficient and excessive current, as well as against overvoltage;
100% compatibility with AMD, INTEL component bases;
an acceptable capacity to power low-performance graphics adapters and built-in video cards;
optimal length of cables for connection and power supply of system components and convenient PC assembly;
the power connection cable to the motherboard is equipped with a special braided mesh for protection against mechanical damage and convenience during operation;
PCI Express cable is compatible with the power supply of modern video cards;
APFC – an active reactive power compensation method with a maximum ratio of up to 99% for uninterrupted operation with high energy efficiency. This is a safe, stable operation of the system with low noise, heat generation and minimal power supply fluctuations. The use of an active method of reactive power compensation contributes to the increase in energy efficiency, while the electromagnetic field decreases, which prevents the formation of a reverse current;
with a single bus, indicators up to +12 V and 400 W of available power at 90% efficiency, stable power supply voltage of the processor and video cards, which are the main components of the PC;
power supply units are certified according to indicators of the level of electromagnetic interference and basic safety criteria.
Characteristics
Where to buy
Type
PC power supply
Form Factor
ATX
Modular
No
Input voltage, V
200-240
Input current, A
4
Frequency, Hz
47-63
PFC
Active
Line load
3.3V 17A; +5V 17A; +12V 34A, -12V 0.3A; +5VSB 2.5A
Еfficiency
>80%
Output power, W
500
Fan size, mm
120
Bearing type
Hydrodynamic
Certificates
CE, CB, RoHS, EAC
Connectors
1 x MB 24 (20+4) pin, 500mm
1 x CPU 8 (4+4) pin, 550mm
2 x PCI-E 8 (6+2) pin, 500+150mm
4 x SATA, (350+150mm)x2
3 x Molex, 650mm, 650+150mm
Power cable, m
1.2
Dimensions (WxHxD), mm
140x86x150
Weight, kg
1.58
Manufactured
China
Warranty
36 months