Generator 2E Gasolin 220V,50HZ, 7.5KW, ATS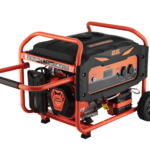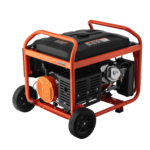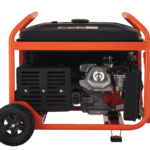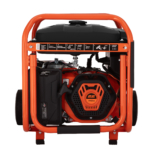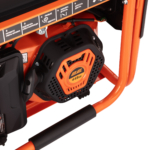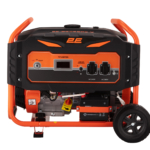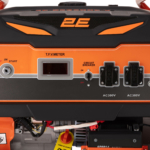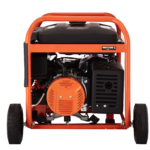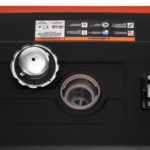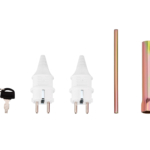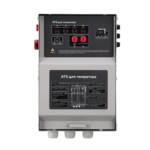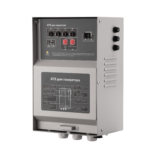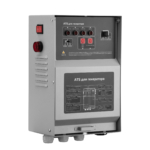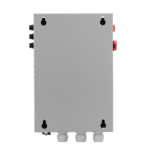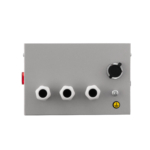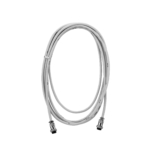 A gasoline generator is a source of electricity that will help ensure the operation of household appliances, garden and lighting equipment, computers, etc. in unforeseen situations, but not only! Also, the unit will be useful for the improvement of country houses, at the campsite – anywhere where connection to the centralized power grid is not available.
Type: gasoline
Power 7 kW
One phase
ATS function
Air cooling
Manual/electric start
Fuel tank volume 25 l
Two outlets
Handle and wheels for transportation
Characteristics
Where to buy
| | |
| --- | --- |
| Type | Generator |
| Fuel type | Petrol |
| Alternator type | Synchronous |
| Rated power, kW | 7 |
| Maximum power, kW | 7.5 |
| Rated voltage, V | 220 |
| Frequency, Hz | 50 |
| Number of phases | 1 |
| Startup type | Electric, manual |
| Tank capacity, l | 25 |
| Continuous operation time, h | 8 |
| Engine cooling | Air |
| Outlets | 2xShuko (16A-230B) |
| Features | AVR automatic voltage regulation, 3-in-1 display, hour meter, voltmeter, frequency meter, oil level sensor, fuel level sensor, short circuit protection, low oil level protection, ATS setting |
| Weight, kg | 93.1 |
Up to 7.5 kW of Power
2E-BS9500E-V single-phase model with a four-stroke engine with a nominal power of 7 kW is the best option for providing backup power for private houses or cottages, but if necessary, it can be «overclocked» to 7.5 kW. This is quite enough to establish the main communications operation in the house: in particular, to provide lighting, to power the water pump, electric stove, refrigerator, TV, even the boiler using an inverter. Two methods of starting the unit are available – manual and electric. The generator runs on gasoline, the fuel tank volume is 25 l. The design includes two outlets, a handle and wheels for transport, that is a useful addition, because at 710 × 555 × 600 mm the device weighs 89 kg.
Automatic Transfer Switch
The model has an ATS (Automatic Transfer Switch) function, which provides the ability to independently start the engine and automatically connect the generator to the grid. In other words, the ATS block controls and switches the load without user intervention, that creates additional comfort: if there is an emergency power outage at night or when the owners are not at home, the automation will not allow, for example, the refrigerator to defrost or the heating system to turn off.
Air Cooling
The generator operation is accompanied by the formation of a significant amount of heat, which must be removed to prevent the unit overheating. It is for this purpose that a fan is built into the body, which, creating an air flow, forcibly «pushes out» the heated air. Such a system has its advantages, in particular: it provides simple care and operation of the generator; there is no need to constantly pour cooling liquid; simple and quick repair due to clear design.