2E Multitool Tactical Shovel Mahura 2E-TSMTSF3-STGR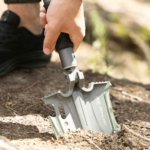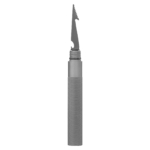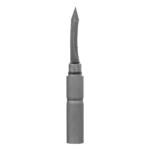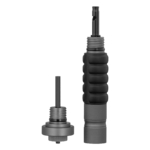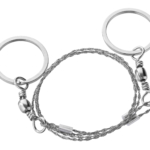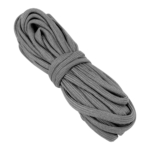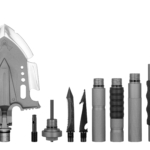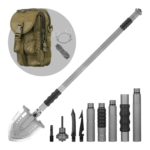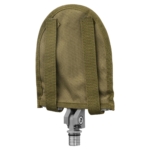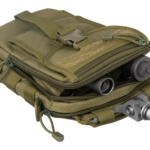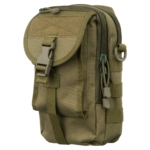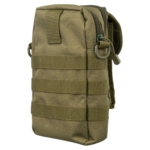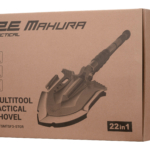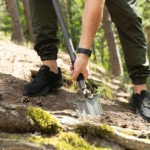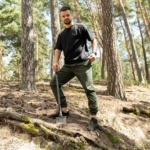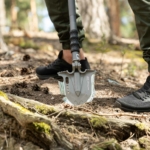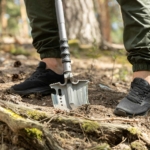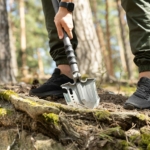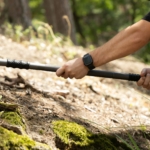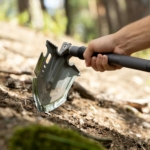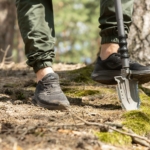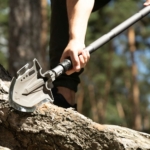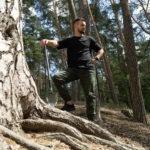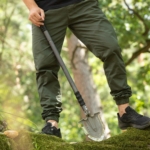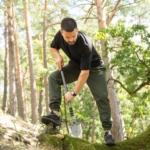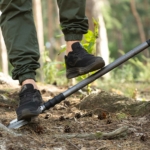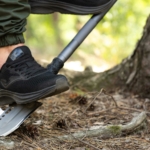 Tactical collapsible shovel-multitool 2E Mahura Steel Gray is made of stainless martensitic steel with a hardness of 60 HRC. The kit includes 23 elements that can be quickly and easily assembled and disassembled without effort. The maximum thickness of the blade is 1.3 cm. A unique "quick lock" technology is used, which allows you to select 7 angles of the shovel in the range from 0 to 150 °.
Multifunctional tactical tool 2E Mahura Steel Gray with a wide range of applications will be useful for fans of extreme recreation and the military.

Martensitic stainless steel
Aircraft-grade aluminum handle
Hardness (Rockwell) 60 HRC
The maximum blade thickness is 1.3 cm.
7 tilt levels
Contents: shovel (blade), 3× shovel holders, 2× extensions, bag (600D Green Oxford fabric), 1× multifunctional cutter + mini harpoon (bottle opener), 1× signal whistle, 1× fire starter (magnetic), silt magnesium, 1× rope
Characteristics
Where to buy
| | |
| --- | --- |
| Type | Multitool Tactical Shovel |
| Series | Mahura |
| Application | Multifunctional tool |
| Maximum load, kg | 900 |
| Working part material | Steel |
| Handle material | Aluminum |
| Unfolded length, cm | 107 |
| Folded length, cm | 89 |
| Blade width, cm | 16 |
| Weight, kg | 1.5 (kit) |
| Features | Seven tilt angles in the range from 0 to 150°, stainless steel with a hardness of 60 HRC |
| Kit | Shovel, shovel handles 3 pcs, extensions 2 pcs, bag, multifunctional cutter+mini harpoon (bottle opener), signal whistle, burner (magnesium rod), camera mount, wire saw, rope |
| Warranty | 12 months |
Purpose
2E Mahura is a versatile and heavy-duty multi-tool shovel. The set includes 23 tools for almost all occasions – outdoor activities, tourism, hunting, automotive and not only off-road adventures. In addition, the tool can be a good gift for a soldier or commando.
Usage
To prepare the multifunctional 2E Mahura for work does not take much time – a few seconds and the tool is ready. The same with disassembly – no difficulties.
Production material
The blade of the 2E Mahura multifunctional hand shovel is made of 60 HRC martensitic stainless steel using 100% forming and casting technologies. Sturdy and reliable handle made of aircraft-grade aluminum with a thickness of more than 5 mm. With a maximum thickness of 1.3 cm, the blade can withstand a load of more than 900 kg, moreover, it does not rust even in salt water and does not lose strength at temperatures down to -60 ° C.
Possibilities
The 2E Mahura folding tactical shovel uses a unique "quick lock" technology, which allows you to select 7 tilt levels from 0 to 150° according to the user's needs.
The tool has a shovel blade and an ax blade on the surface of the shovel, so it can be used for chopping, cutting, sawing, digging, or as a hammer. Also, among the accessories: a knife, a harpoon, a bottle opener, a signal whistle, a steel (fire starter), a wire saw, a camera stand, a rope, etc.
Storage and transportation
The 2E Mahura Multi-Tool Shovel comes in a lightweight and portable olive-coloured bag (600D Green Oxford fabric) with straps for carrying on the shoulder or belt. It can also be transported in a backpack or stored in a toolbox or car.