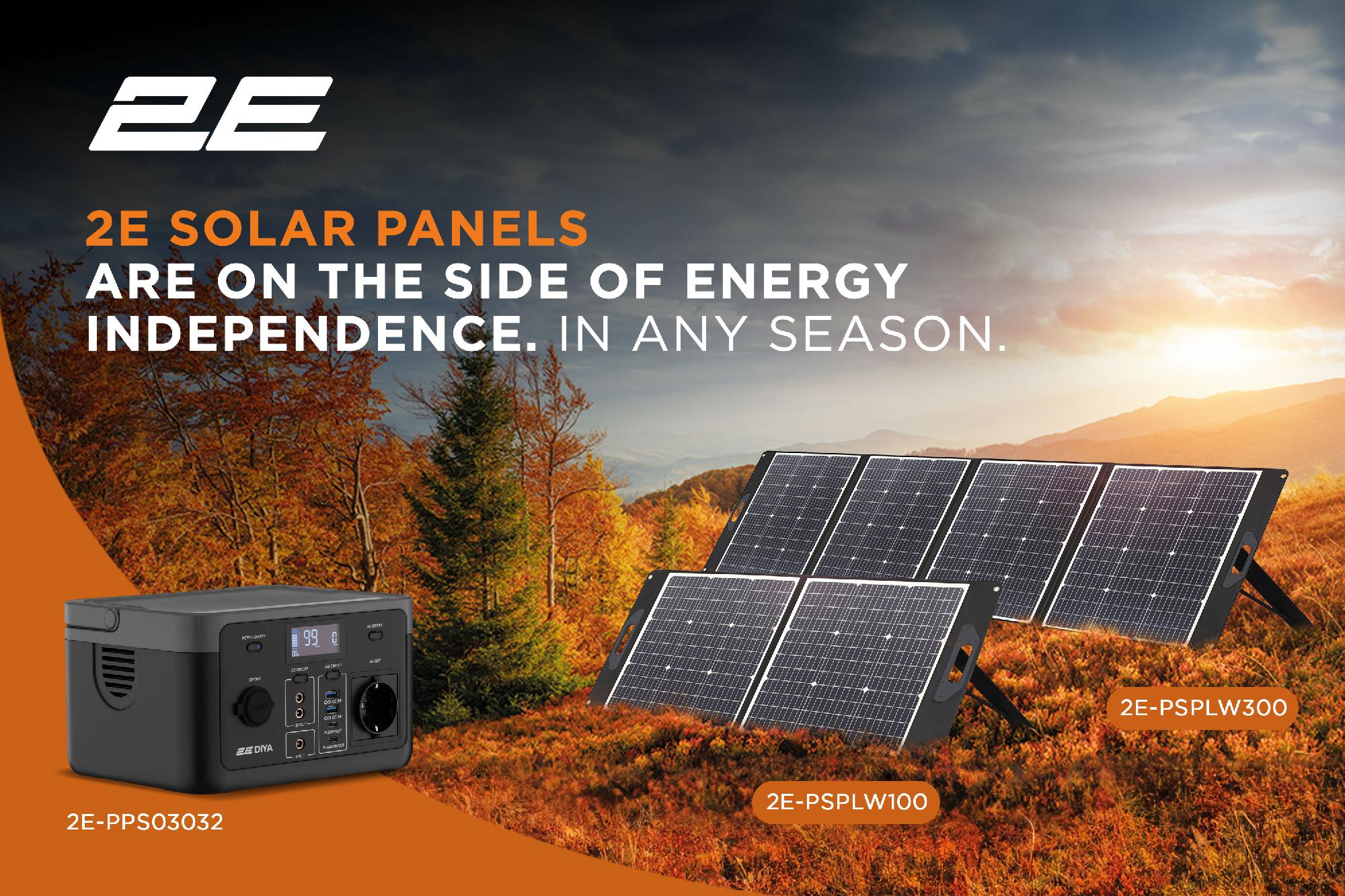 Even in the cold season, but in the presence of direct sunlight, 2E panels can work and produce electricity and thanks to this:
reflection and light transmission: in winter, snow can reflect up to 90% of sunlight, increasing the total amount of available solar radiation;
insolation angle: In winter, the sun is in the sky at lower angles, which can be used for solar panels with a moving structure.
What can you charge?
Nowadays, alternative energy is acquiring special significance and importance; it allows one to be not only energy independent, but also to satisfy basic and critical needs.
2E solar panels charge smartphones, tablets, power banks, portable charging stations, batteries for drones and their remote controls, batteries for tools, cameras, thermal imagers, communications equipment, multimedia devices, laptops, etc. In autumn-winter, however, not with maximum efficiency, but this can be adjusted by choosing a more powerful panel.
Compatible with 2E and other charging stations
During blackouts, solar panels are almost the only source of power. Together with portable power plants, they are compatible and complementary sources of electricity. Compatibility is due to the fact that solar panels are a source of charge for portable power stations.
This makes portable power stations even more versatile, because they can provide energy to devices even in the absence of electricity.
Possibility to build flexible solar arrays of different power
The latest ultra-light portable solar panels, designated by the standard MC4 connector, can be combined into portable arrays of any power using connectors and 2E splitters – from 100 W to 5 kW and more!
Anywhere and under any conditions – while traveling, at the front or at home during regular power outages – you can be confident in your own capabilities if you have a reliable "assistant" that captures solar energy and converts it into electricity.
Choose the 2E portable solar panel and enjoy grid independence!