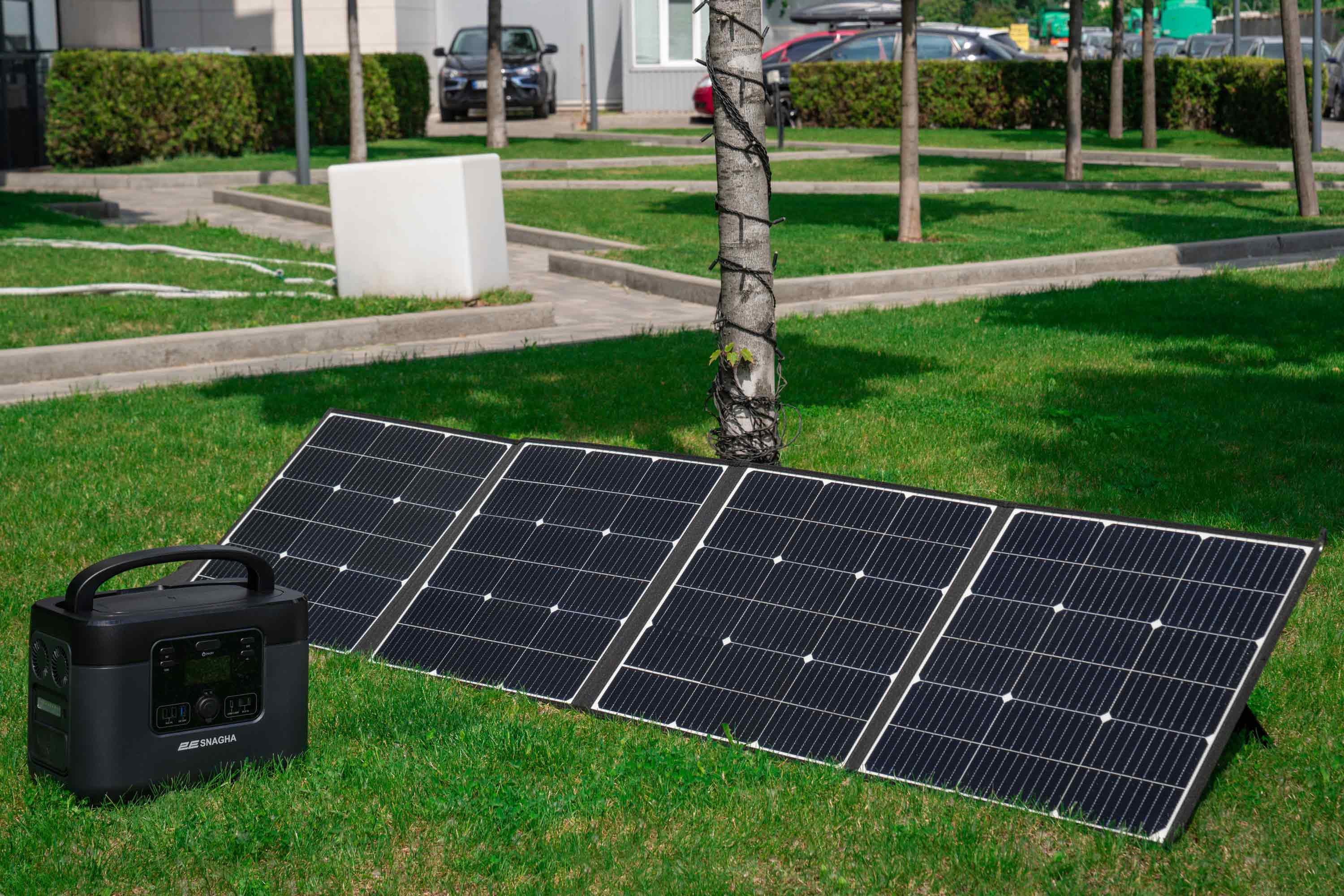 We offer a novelty in the range of portable solar panels. New 4 models are already in stock!
Wartime forces you to change established habits, teaching you to take care of safety and comfort and be ready for a variety of situations. Many users have already purchased portable power plants that can be charged using sunlight. Now it is worth taking care of the possibility of implementing such a scenario with solar panels, without which charging the station in this way is simply impossible.
Product codes:
2E-LSFC-60 – 60W
2E-LSFC-100 – 100W
2E-LSFC-120 – 120W
2E-EC-200 – 200W
The portable solar panel 2E will allow you to quickly restore the charge of not only portable power plants, but also almost any USB devices.
Charge almost any device with the 2E portable solar panel with included charging cable. Moreover, the cable can be used to connect the panel to a portable power station, which is an irrefutable advantage when choosing this model.
A nice bonus is the presence of adapters and a 2 in 1 cable for connecting to portable power plants (DC5.5 / Anderson).
Main advantages of 2E solar panels:
Higher efficiency and service life compared to solar panels using polycrystalline cells. More advanced elements provide higher quality and longer effective use. The photovoltaic conversion efficiency of polycrystalline silicon solar cells is usually around 15%, and for 2E solar panels this figure reaches 20-22%.
New design for solar panels. Now this is not a functional toy and not a super-complex and inconvenient complex, but an attractive-looking, simple and useful gadget. This led to the transition of such a product from the categories of equipment for specialized purposes to the category of consumer electronics.
Reduced weight and attractiveness. With improvements in appearance and the use of better and lighter materials, these are now exquisite devices that are pleasant and comfortable to use.
Quality, reliability and endurance. High quality waterproof and durable materials for use without loss of performance or under all conditions.
Portability. In the folded state, the panels are easily transported and quickly and easily deployed into working condition.
Versatility. Charging any device from smartphone and power bank to laptop and portable station.