2E High Pressure Washer 2E HPW1814, 1800 W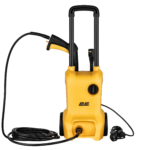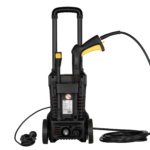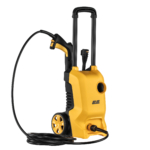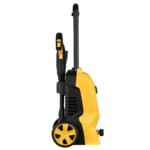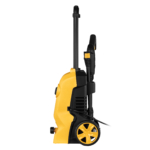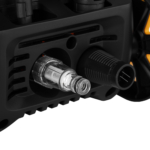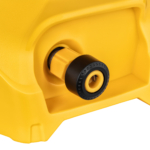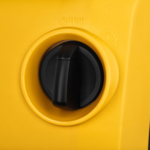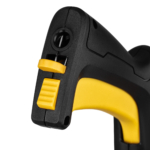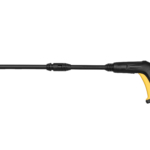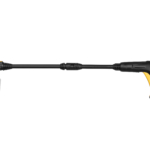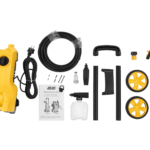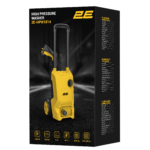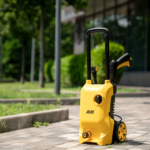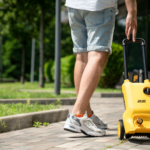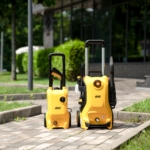 The 2E mini high-pressure washer is designed to remove various types of dirt from almost any type of surfaces. The model will be useful for washing vehicles (cars, boats, motorcycles and light trucks), buildings, terraces, facades and garden tools. It can also be used to clean paving slabs or gutters. The device works both with the use of clean fresh water and detergents.

Power is 1,800 W
Productivity is 312 l/h (max. 480 l/h)
Pressure is 100 bar (max. 140 bar)
Hose's length is 6 m
Power cable's length is 5 m
Impact-resistant plastic of primary processing
Max. temperature of detergent is 40 °C
Long handle, wheels for transportation, accessories fasteners on the case
Quick-release connections system
Auto-Stop function, pressure and power adjustment
Overheat protection, waterproof case IPX5
Characteristics
Where to buy
| | |
| --- | --- |
| Type | High Pressure Washer |
| Power, W | 1800 |
| Nominal flow rate, l/h | 312 |
| Maximum flow rate, l/h | 480 |
| Nominal pressure, bar | 100 |
| Maximum pressure, bar | 140 |
| Maximum water inlet pressure, bar | 10 |
| Hose length, m | 6 |
| Power cable length, m | 5 |
| Maximum water temperature | 40°C |
| Protection | IPX5, protection class II, overteheat protection |
| Features | Long handle, Auto-Stop function |
| KIT | High pressure washer, gun, lance, high pressure PVC hose, foam generator, nozzle, nozzle cleaning needle, water filter, hose connector |
| Weight, kg | 6.06 |
| Manufactured | China |
| Warranty | 12 months |
Low-noise engine
The 2E mini washer 2E-HPW1814 is equipped with a low-noise, but powerful 1,800 W engine providing a maximum performance of 480 l/h. Nominal productivity is 312 l/h. The model makes it possible to remove dirt, dust, paint and mold from surfaces and objects through the use of high-pressure water spray. At a nominal pressure of 100 bar, the maximum can be 140 bar. The maximum permissible temperature of water or detergent poured into the device is 40 °C.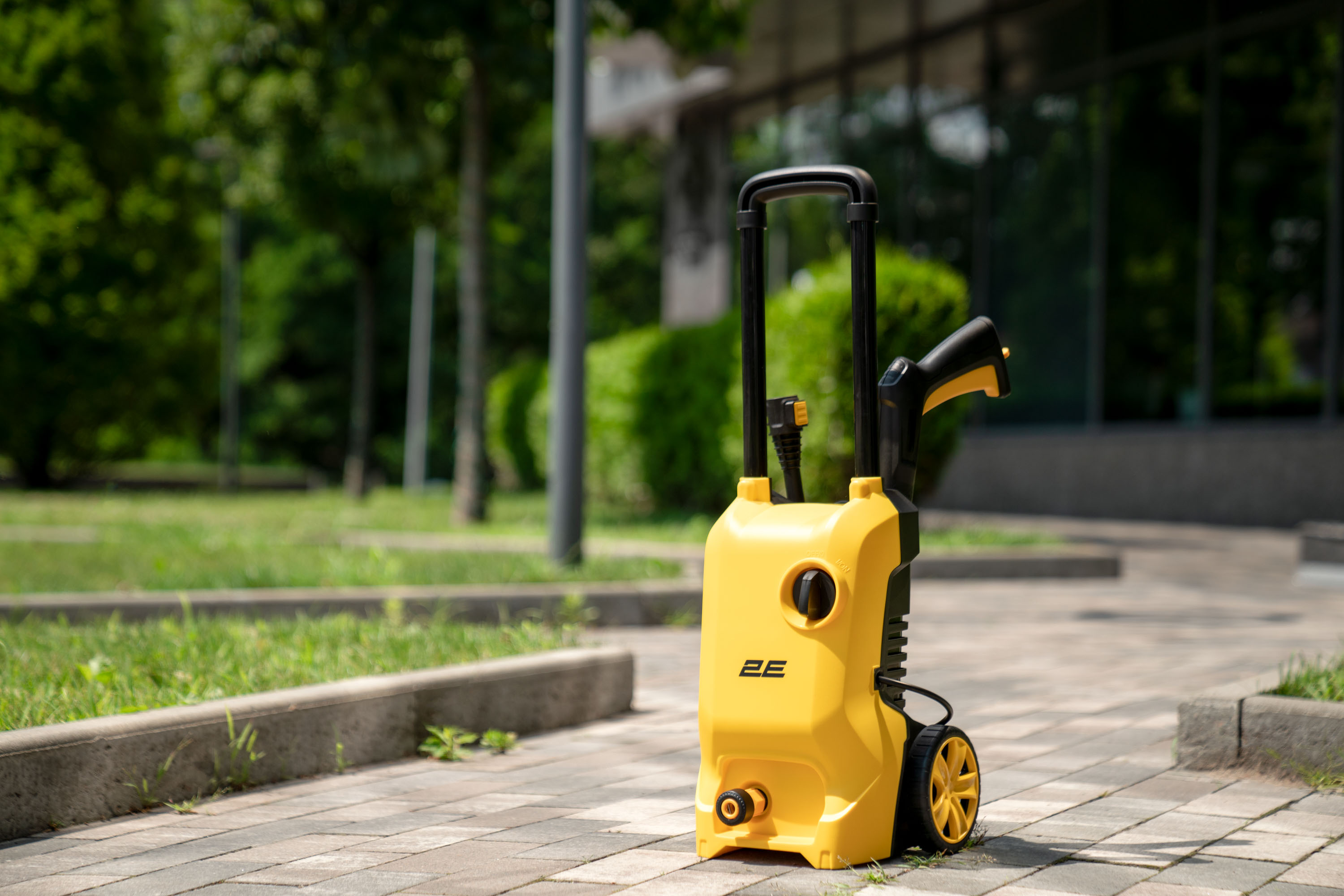 Quick-release connections system
The case of the model is made of high-quality shock-resistant plastic of primary processing, special fasteners are provided on its surface, which make it possible to organize the accessories for the mini washer and at the same time have them at hand. The model is equipped with a long handle and wheels for convenient transportation. In addition, the design provides a system of quick-release connections: the gun with the fuse is connected to the hose and spray nozzle in a few seconds. The hose's length is 6 m, and the power cable is 5 m.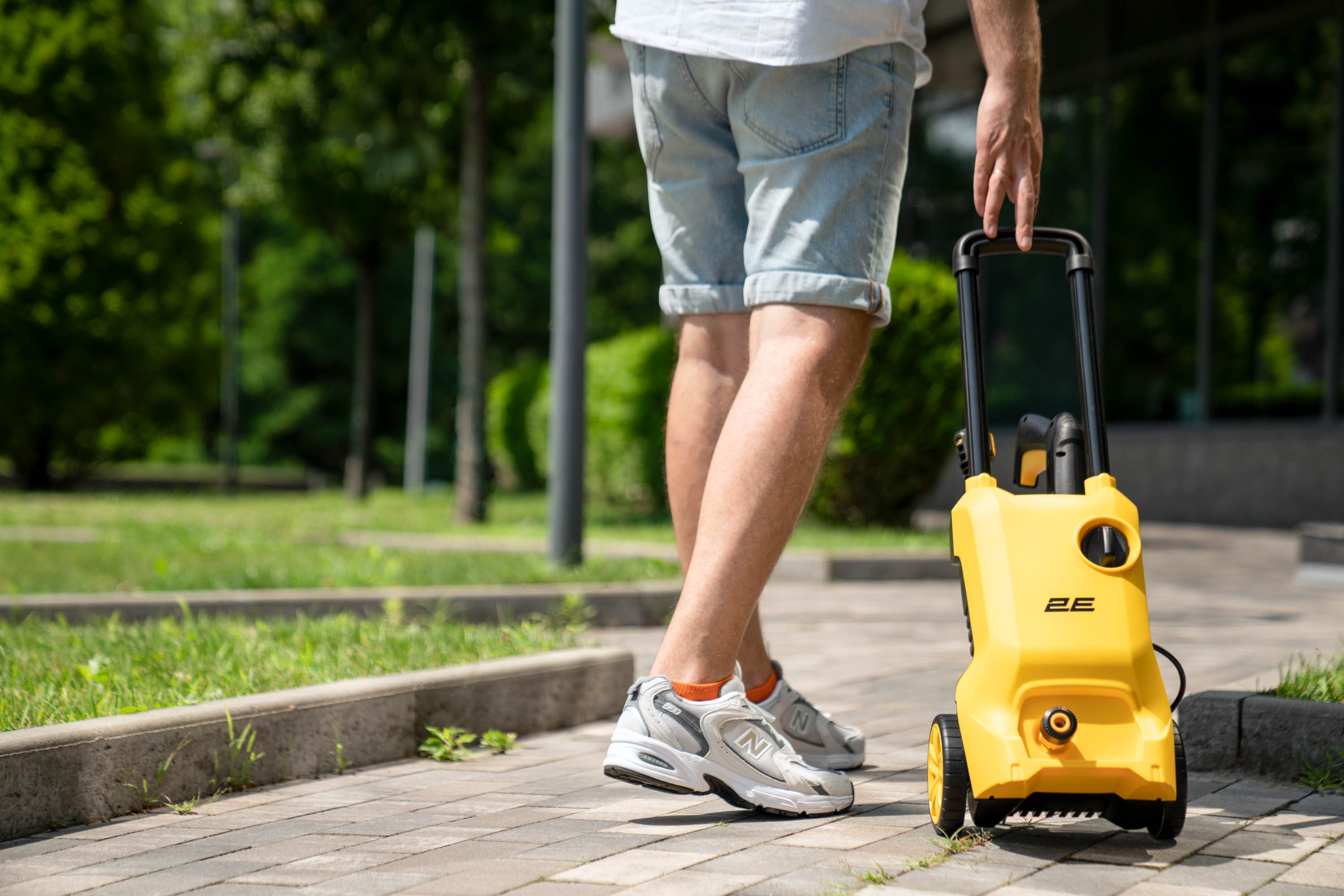 Features and protection
For efficient operation and ease of use, the model has a number of useful functions, including the ability to adjust jet pressure and power. Auto-Stop is responsible for automatically stopping the washer engine, which, by the way, has overheat protection; it will work when the trigger on the spray gun is released.
Since water is splashed during washing, the case of the model is protected according to the IPX5 waterproof standard.