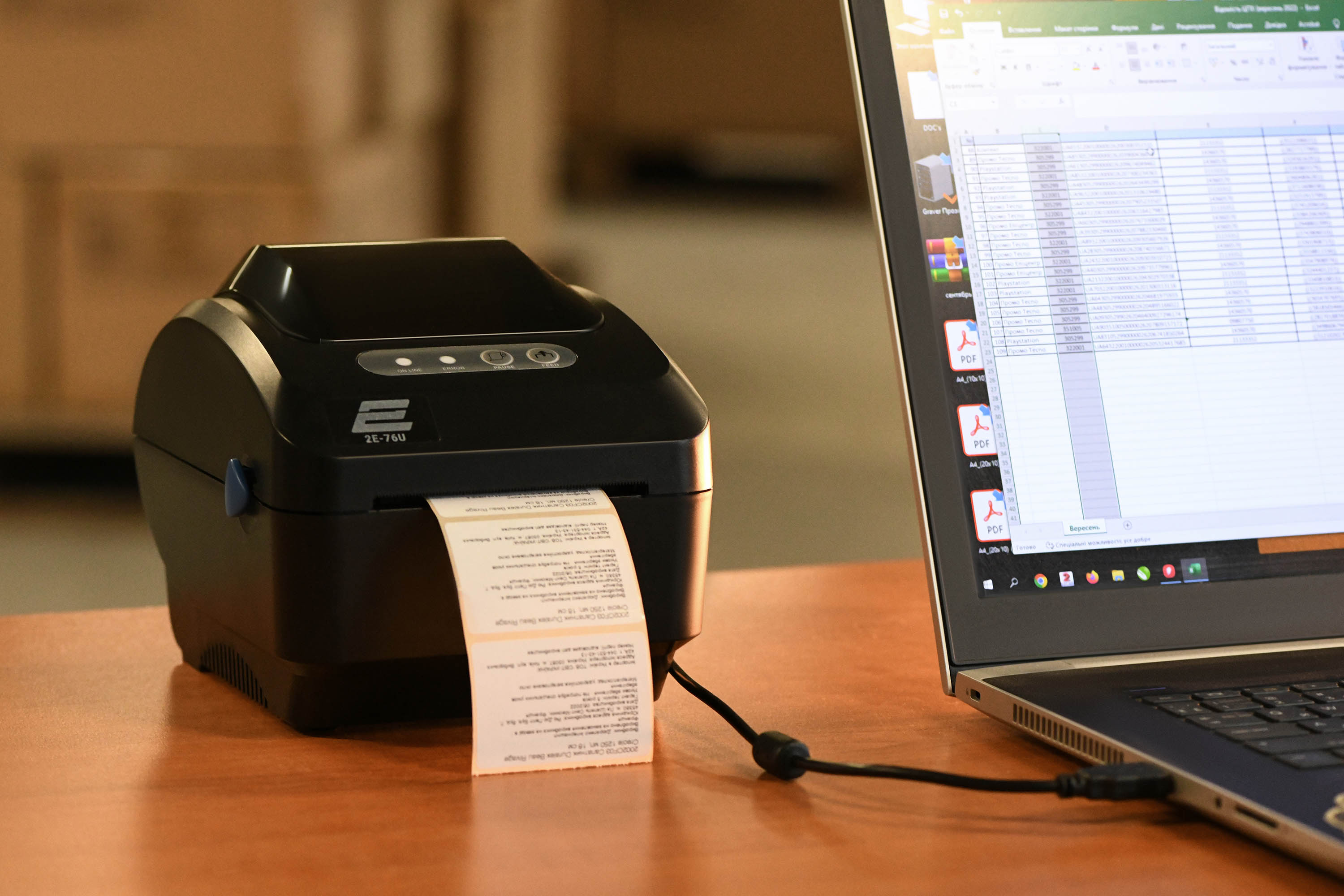 The 2E brand has added a new category: thermal label printers and thermal labels.
2E thermal printers are modern equipment for the production of labels. 2E thermal printers (2E-76U and 2E-108U) use the most common, affordable and clear direct thermal printing technology, when the image appears due to the effect of the print head on a heat-sensitive layer of special paper.
With 2E thermal printers, you can solve many tasks related to product labeling and quickly print the necessary material. They will come in handy wherever goods are marked: in stores, logistics companies, post offices, banks, retail, etc. They are used to apply important information (barcode, description, name, article number, etc.) to the label.
With the help of 2E thermal printers, you can ensure effective product identification, contributing to increased sales and profits.
The assortment of the category consists of two models of thermal printers and the five most common sizes of thermal labels in Ukraine.