2E Tactical range update: 2E FB Lite ultra-light folding bed and inflatable mat – solutions for comfort in all conditions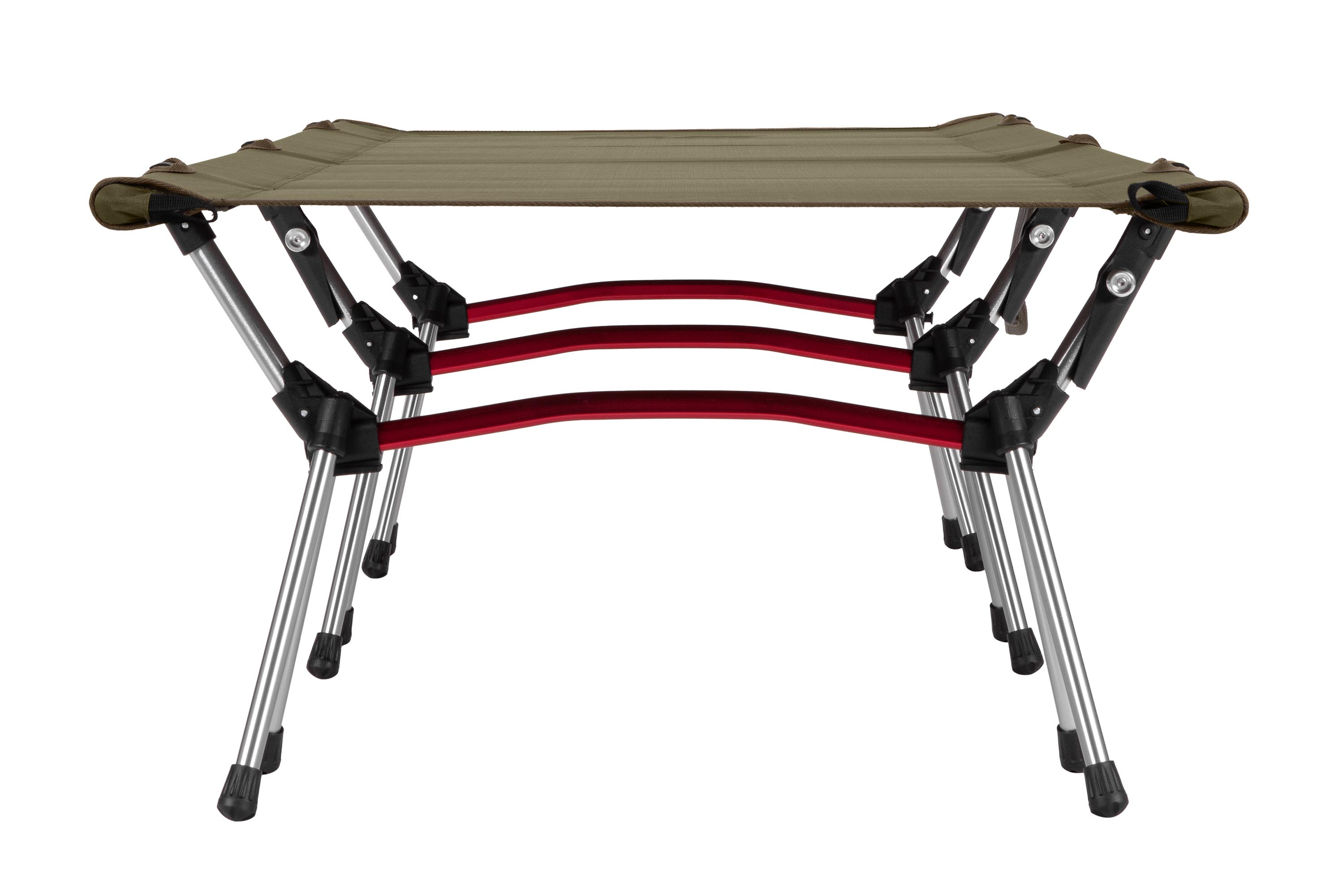 2E Tactical range has been expanded. The ultra-light folding bed 2E FB Lite and the inflatable mat 2E are in stock and available for order. The products will be useful to outdoor enthusiasts, tourists, hunters and, of course, military personnel and volunteers – anyone who needs high-quality equipment. The products are distinguished by their quality and are useful for equipping a comfortable place to relax under different conditions.
2E inflatable mat with inflation system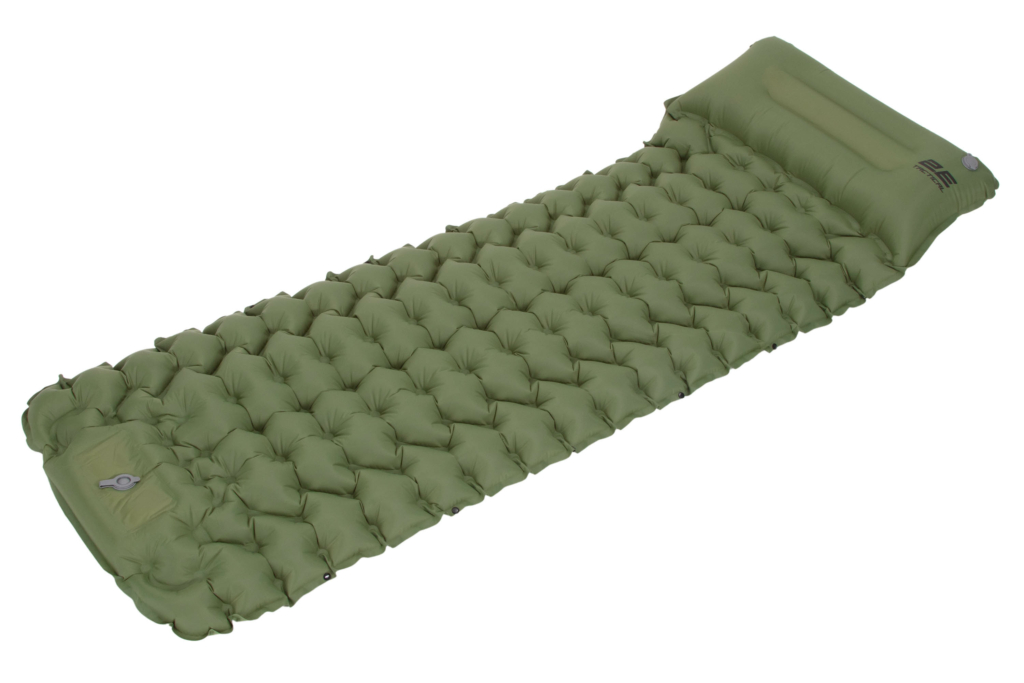 2E inflatable mat with inflation system is a reliable accessory made of high-quality 40D nylon and thermoplastic polyurethane. The product is durable and comfortable, and is also abrasion-resistant and waterproof.
The built-in inflation system is the key to fast, easy and effective inflation without the use of additional tools or devices. In just a few minutes, the rug takes on the desired shape and rigidity, allowing you to create a comfortable place to rest without any extra effort. The size of the bed is 196x68x8 cm.
Compact and lightweight, the product is easy to transport, because the kit includes a strong case. 2E inflatable mat is useful for use during travel, extreme hikes, under even harsh conditions.
Peculiarities
Material: 40D nylon and thermoplastic polyurethane
Bed size 196×68×8 cm
Built-in pump for inflation
Green color
Includes a sturdy carrying case.
2E folding bed FB Lite with height adjustment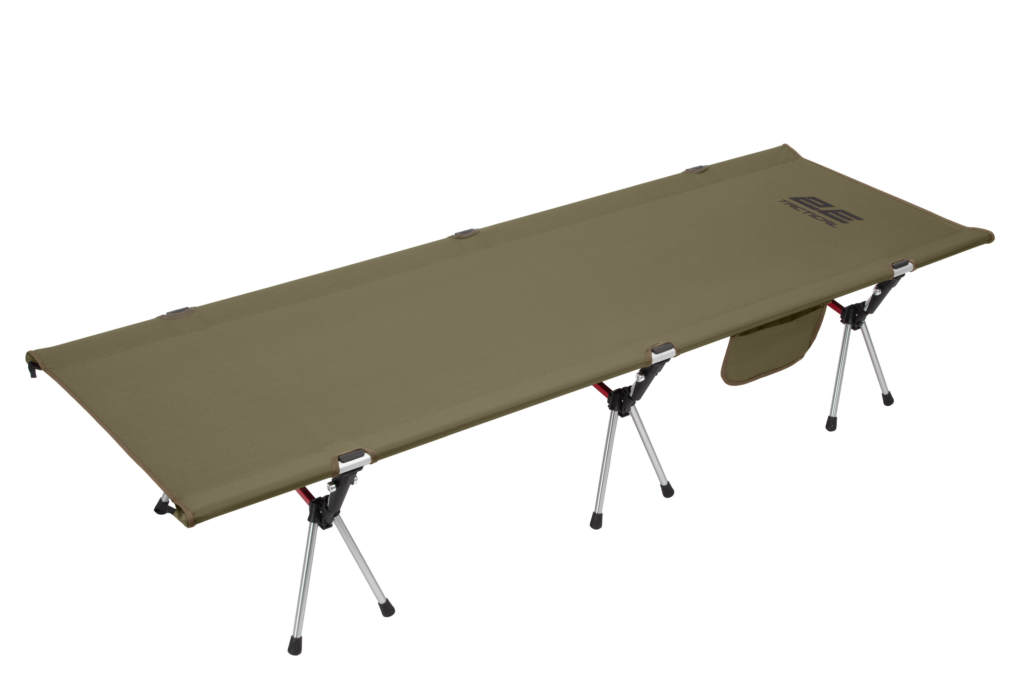 2E folding bed FB Lite with height adjustment is the optimal solution for comfortable rest and sleep under different conditions. The product is convenient to transport and store, because its weight in the case is 3.03 kg. However, this does not at all affect the quality; the bed can withstand a maximum load of up to 150 kg, ensuring reliable service for a long time. Given its lightweight and durable design, 2E FB Lite will be indispensable in camping, hiking and field conditions at the front. Made of high-quality 7075 aluminum and polyester (reinforced ripstop), the bed is resistant to wear and tear, and is also protected from moisture and dirt (waterproof).
The size of the bed is 190×65 cm – quite enough space for a comfortable rest. In addition, the height of the bed can be adjusted from 18 to 38 cm. This – the ability to customize it according to the preferences and needs of the user.
2E FB Lite bed is practical, mobile and easy to assemble, it is a good option for comfortable rest both indoors and outdoors.
Peculiarities
Material: 7075 aluminum, polyester (ripstop reinforced, waterproof)
max. loading 150 kg
Bed size 190×65 cm
Bed height (adjustable) 18-38 cm.
Bed weight (in cover) 3.03 kg
Tourist or military – comfortable 2E Tactical equipment for everyone!